Online
Testing
Requirements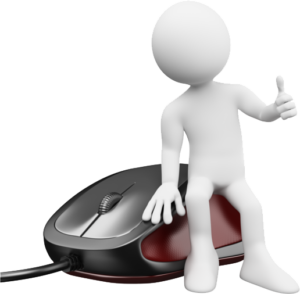 Any exam you take with us will have the following requirements:
Online FCC License Test Requirements 
 What you need:
Reliable Internet speed to your computer or laptop.

Broadband or high speed DSL (4Mbps or better)

A desktop or laptop computer, not an IPAD, phone, tablet, etc. (you can not use a Kindle, Nook or Chromebook) to take our exams. Windows or Mac desktops are fine.

Your computer must have a working webcam and a microphone to take this exam. The test examiner must be able to see your face during the entire exam.

PLEASE USE A REAL MOUSE. It's so much easier than a touchpad, and MUCH FASTER.

You will be asked to install some temporary client access software to allow our test examiners to verify that no other programs are running during your exam.
During your exam:
NO communication with anyone outside the exam area/room

NO one else is allowed in the exam area

Please do not READ the exam questions aloud.

NO use of any other electronic devices is permitted. (No earphones, headphones, iPod players, or additional computers.)

NO access to other websites or applications or web access is permitted during the exam.

NO attempt to communicate with someone else is permitted.

You must maintain your internet connection. If you purposely disable your internet service you will fail your exam.

You must remain in front of the camera/webcam for the duration of the exam. NO BREAKS are permitted EXCEPT IN BETWEEN EXAMS.

Your actions, keystrokes, and answers are recorded. Any attempt to circumvent the testing rules will result in a FAILURE of the exam.

As a reminder, you are taking an exam for a FEDERAL license.
Software Requirements: 
ZOOM Video is our preferred video conferencing software. We will be using ZOOM during your exam. Save time, install the ZOOM software before you contact us and test it out before your exam. 

We recommend using the latest version browsers, IE, Chrome, or FireFox. We recommend Google Chrome because it is usually automatically updated.

Turn off software that might interfere with your exam. Some examples are, pop-up blockers, AD-blockers, Skype, TeamViewer, or other remote software.

Windows Desktop should be Windows 10 or Windows 11. Mac should be OS X 10.13 and above.
Testing Environment: Exam Area/room
Clear up your desk of all documents, books, papers, and of course any reference materials.

Clear the room before the exam, provide sufficient time to not be disturbed during the exam.

You may be asked to remove certain items from the room during your exam to preserve the integrity of the exam. NO reference materials of any kind. 
Examiner has sole discretion:

If your test examiner detects ANY infraction of these rules, your exam WILL BE INVALID and marked as FAILED. You can not take the exam again. A new exam must be generated at the discretion of the examiner at a new date and time. You will be required to pay for the exam again. You will not be issued a refund.